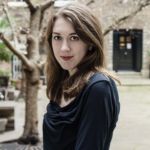 Samantha Shannon
Samantha Shannon is the New York Times and Sunday Times best-selling author of The Bone Season series. Her work has been translated into twenty-six languages. Her most recent Bone Season novel, The Mask Falling, was a Sunday Times bestseller. She lives in London.
Books by Samantha Shannon
Interviews with Samantha Shannon
Fantasy writers often create vivid, intricately detailed worlds in which their stories unfold. Rich mythmaking of this kind often features alternative religions, languages and cultures, and is known among fans and scholars as 'mythopoeia'. Here, Samantha Shannon—author of the internationally bestselling The Bone Season sequence—recommends five of the best mythopoeic fantasy books.
Books by Samantha Shannon