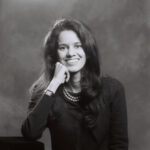 Saumya Roy
Saumya Roy is an Indian journalist. In 2010, she co-founded Vandana Foundation to support the livelihoods of Mumbai's poorest micro-entrepreneurs. Her book, Castaway Mountain, follows the lives of waste pickers in Deonar, Mumbai.
Books by Saumya Roy
Castaway Mountain is a book about the extraordinary group of people who make their living picking through trash in Deonar, a mountain created by Mumbai's garbage waste. The book is shocking from the opening, when Farzana Shaikh, one of the main characters in the book (whose life is traced from birth onwards), finds dead babies while she's looking through a bag of hospital waste. The author, Saumya Roy, reveals herself a little in the opening pages of the book, and also comes across as a remarkable person. Starting out as a journalist, she ended up co-founding a nonprofit to help India's poorest entrepreneurs. We spoke to Saumya about her favourite books on Mumbai.
Interviews with Saumya Roy
It's one of the most densely populated, vibrant cities in the world, combining enormous wealth with dire poverty. It's India's financial and commercial capital, home to the glamour of Bollywood and the movie industry, but it has somehow managed to defy modernization. Saumya Roy, journalist, author and co-founder of a nonprofit that made loans to the city's poorest entrepreneurs, recommends her favourite books on Mumbai (aka Bombay).