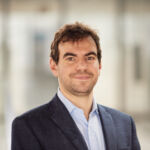 Sergio de Ferra
Sergio de Ferra is an economist at the University of Oxford whose research focuses on international macroeconomics. His particular areas of interest include capital flows, sovereign debt and default, fiscal policy and the euro area.
Interviews with Sergio de Ferra
The best way to run an economy remains one of the most challenging aspects for a country's leaders, with enormous consequences for people's well-being. Sergio de Ferra, a macroeconomist at the University of Oxford, introduces some of the ideas and debates, and explains why it's so hard to really know what works and what doesn't.