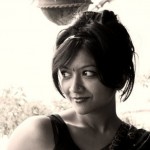 Shazia Omar
Social psychologist Shazia Omar is the author of Like a Diamond in the Sky, a novel about Bangladeshi addicts. Omar is a founding member of Writers Block, an organisation that aims to promote the works of Bangladeshis writing in English.
Books by Shazia Omar
The main character is an addict called Deen, who struggles between his spiritual and material self. He wants to ascend and he wants to be happy, but he is stuck in his material world because he keeps needing his hit.