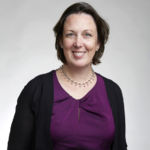 Sheila Rowan
Sheila Rowan FRS is a professor of physics and astronomy at the University of Glasgow, as well as the director of its Institute for Gravitational Research.  Her work contributed to "one of the most significant scientific breakthroughs of this century: the first detection of gravitational waves announced in February 2016." She is also Chief Scientific Adviser to the Scottish Government. In addition to a number of prizes for her work, she was awarded an MBE in 2011.
Interviews with Sheila Rowan
If you're looking for the best books to get kids excited about science, the Royal Society Young People's Book Prize is a great place to start. Physicist and astronomer Sheila Rowan, chair of this year's judging panel, talks us through the fabulous books that made this year's shortlist.