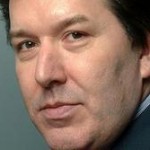 Stephen D King
Stephen King is HSBC's Group Chief Economist and the global head of economics and asset allocation research at the bank, where he has worked since 1988. He is the author of Losing Control: The Emerging Threats to Western Prosperity, and since 2001 has written a weekly column in The Independent. He is a member of the European Central Bank Shadow Council, and the Financial Times Economists' Forum, and has given written and oral evidence on the economic effects of globalisation to the House of Commons Treasury and Civil Service Committee and the House of Lords Economic Affairs Committee.
Books by Stephen D King
As the economic giants of Asia and elsewhere have awakened, Western leaders have increasingly struggled to maintain economic stability. The international financial crisis that began in 2007 is but one result of the emerging nations' increased gravitational pull. In this vividly written and compellingly argued book, Stephen D. King, the global chief economist at HSBC, one of the largest banking groups in the world, suggests that the decades ahead will see a major redistribution of wealth and power across the globe that will force consumers in the United States and Europe to stop living beyond their means.
Interviews with Stephen D King
The Chief Economist at HSBC reflects on the hubris of the Western World and reminds us that history provides valuable lessons on financial crises and the constant changing shape of the world economy