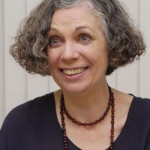 Sue Palmer
Sue Palmer writes about child development and education in the modern world. She's listed among the 20 most influential figures in English education by the London Evening Standard. She lives in Scotland, where she was recently described in The Scotsman as one of the country's "new radical thinkers".
Interviews with Sue Palmer
The child development expert Sue Palmer explains why modern life is making boys more sad, isolated and materialistic.