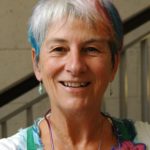 Susan Blackmore
Sue Blackmore is a psychologist, lecturer and writer researching consciousness, memes, and anomalous experiences. She is a visiting professor at the University of Plymouth, a TED lecturer and blogger for the Guardian. Her book The Meme Machine (1999) has been translated into 16 languages; more recent books include Conversations on Consciousness (2005), Zen and the Art of Consciousness (2011), and Seeing Myself: The New Science of Out-of-Body Experiences (2017).
Interviews with Susan Blackmore
The 'hard problem' of consciousness – of how the physical matter of the brain produces the psychological phenomenon of consciousness – has dogged psychologists and neuroscientists for decades. But what if we've been posing the question incorrectly all this time? The psychologist Susan Blackmore discusses five key texts that tackle this quicksilver concept.