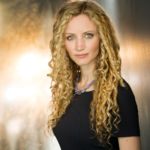 Suzannah Lipscomb
Suzannah Lipscomb is an award-winning historian, author and broadcaster.  She is Professor of History at the University of Roehampton and a Fellow of the Royal Historical Society.
Books by Suzannah Lipscomb
Interviews with Suzannah Lipscomb
Which history books are ideal to take on holiday, authoritative and yet entertaining? We turned to historian Suzannah Lipscomb—whose most recent book, The Voices of Nîmes, uncovers the lives of ordinary women in Languedoc in early modern France—for her top five.
Books by Suzannah Lipscomb