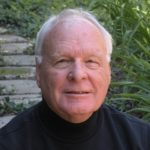 T.H. Breen
T.H. Breen is William Smith Mason Professor of American History at Northwestern University.
Books by T.H. Breen
"In The Will of the People, I had several goals. One was illuminating the lives of often overlooked people of the revolutionary period…Ordinary men and women in towns and villages across what became the United States were absolutely essential to launching and sustaining the Revolution. The ideas articulated by ordinary people launched the Revolution and the sacrifices ordinary people made sustained the American Revolution, even when things were going very badly on the battlefield. Sons, fathers and husbands laid down their lives for the Revolution." Read more...
The Best Books on the American Revolution
T.H. Breen, Historian
"British manufacturing absolutely dominated the American market. Every consumer good in a colonial house was British-made. It slowly dawned on Americans that they could weaponize consumption…When people talk about the political inventiveness of the Americans, they point to the U.S. Constitution and ignore the fact that the Americans were essentially the first to successfully boycott." Read more...
The Best Books on the American Revolution
T.H. Breen, Historian