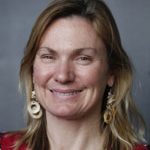 Tessa Watt
Tessa Watt is a mindfulness teacher and consultant and author of a number of books on mindfulness.
Interviews with Tessa Watt
In a world where many people feel frazzled by the pace of life, can mindfulness help? What's the best way of practising it? Or is it just a fad? Philosopher Nigel Warburton talks to mindfulness expert, Tessa Watt, about the best books on mindfulness.