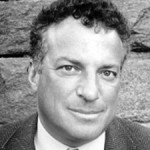 Tim Weiner
Tim Weiner is an American reporter and author. He is the author of four books and co-author of a fifth, and winner of the Pulitzer Prize and National Book Award. His newest book is One Man Against The World: The Tragedy of Richard Nixon.
Interviews with Tim Weiner
The job of the intelligence services is to understand others and help leaders act more wisely, says the author of a new history of the FBI. There's a balance to be struck between liberty and security but when the CIA and FBI do not harmonise their intelligence missions, people die.
Interviews where books by Tim Weiner were recommended
American presidents may not want to send troops into battle or militarise foreign policy but, in the end, most of them do. The author and journalist explains how this happens, and why it's not even the military that's to blame. He picks the best books on American militarism.