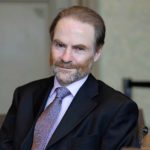 Timothy Garton Ash
Timothy Garton Ash is Professor of European Studies at the University of Oxford and Isaiah Berlin Professorial Fellow at St Antony's College, where he is also director of Free Speech Debate, a global research project of the Dahrendorf Programme for the Study of Freedom. You can click on a country to see what's going on there in terms of free speech here.
In addition, he is a Senior Fellow at the Hoover Institution at Stanford University.
Books by Timothy Garton Ash
Interviews with Timothy Garton Ash
Free speech is the bedrock of a healthy society, but how do we deal with the torrents of horrible comments—and worse—we see on the internet every day? Timothy Garton Ash, author of Free Speech: Ten Principles for A Connected World, outlines a plan for navigating the complexities and recommends the best books to help us think about free speech.
Historian and journalist Timothy Garton Ash describes the "mongrel genre" between reportage and scholarship and says using the historian's tools to analyse the present is a vital undertaking
Interviews where books by Timothy Garton Ash were recommended
From reflections on travel and searching for a personal philosophy to live by, to books on important aspects of democracy and contagious diseases, here's British philosopher Nigel Warburton's 2020 summer reading list. All the books you need to keep you thinking over the summer, whatever it may hold and wherever you may be.
Books by Timothy Garton Ash