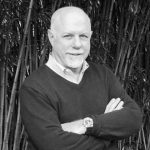 Timothy J. Jorgensen
Timothy J. Jorgensen is associate professor of radiation medicine at Georgetown University in Washington DC, specialising in radiation biology, cancer epidemiology and public health. He chairs the Georgetown University Radiation Safety Committee and serves on the National Council on Radiation Protection (NCRP). His research interests include the genetic determinants of cellular radiation resistance, and the genes that modify the risk of cancer. He is author of Strange Glow: The story of radiation.
Books by Timothy J. Jorgensen
Interviews with Timothy J. Jorgensen
Public understanding of radiation needs to improve if people are to properly assess its benefits and risks argues author and academic, Timothy Jorgensen. From the discovery of radio to a cancer cluster in New Jersey, he chooses highly readable books illuminating different aspects of radiation.
Books by Timothy J. Jorgensen