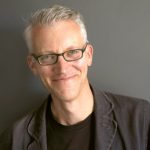 Tom Holland
Tom Holland is an award-winning historian, translator and novelist. In 2007, he was the winner of the Classical Association prize, awarded to 'the individual who has done most to promote the study of the language, literature and civilisation of Ancient Greece and Rome'.
Interviews with Tom Holland
How accurate is what we think we know about the Romans? Tom Holland, the author of Rubicon, tells us about the exercise of power, the staging of ceremony and the influence of religion in ancient Rome.
Interviews where books by Tom Holland were recommended
Caesar, Cicero, Achilles, Socrates, Plato: millennia later, we still talk about them. Olly Murphy, classics teacher at Wycombe Abbey, one of England's top girls' schools, recommends books and explains why classics remains one of the most exciting subjects for teenagers to study.