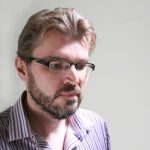 Vlatko Vedral
Vlatko Vedral is Professor of Quantum Information Theory at the Universities of Oxford and Singapore. He has published over 100 research papers in quantum mechanics and quantum information and was awarded the Royal Society Wolfson Research Merit Award in 2007. He has held a Professorship at Leeds, visiting professorships in Vienna and Singapore (NUS) and at Perimeter Institute in Canada. He is the author of Decoding Reality: The Universe as Quantum Information.
Interviews with Vlatko Vedral
The professor of quantum information theory at Oxford tells us about books that successfully popularise quantum physics and the science of complex systems. Look, no equations!