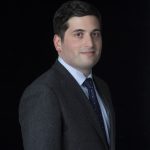 Adam Eaker
Adam Eaker is Assistant Curator in the Department of European Paintings at the Metropolitan Museum of Art, New York. He is a specialist in Northern European painting of the 16th through the 18th century and was previously a visiting scholar at the Rubenianum Research Institute for Flemish Art in Antwerp. Before joining the staff of The Met, he served as an Anne L. Poulet Curatorial Fellow and subsequently guest curator at the Frick Collection, where he co-curated the exhibition Van Dyck: The Anatomy of Portraiture (2016).
Interviews with Adam Eaker
The past may be a foreign country, but the world portrayed in the art of the Dutch Masters is not so very far from our own, says Adam Eaker of the Metropolitan Museum of Art in New York. For a society that struggles with materialism and consumption, there are a lot of lessons to be learnt from the 17th century Golden Age.