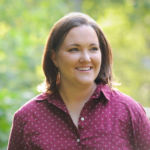 Adrienne Kisner
Adrienne Kisner has a PhD from Boston University and was inspired by her work with high school and college students to write Dear Rachel Maddow. She is a graduate of Vermont College of Fine Arts with an MFA in writing for children and young adults. Dear Rachel Maddow is her debut.
Interviews with Adrienne Kisner
Are you a teenager who is furious about the way the world seems to be going? Do you feel powerless and overwhelmed? Author Adrienne Kisner recommends five really good books that will inspire and inform teens and young adults, giving them the tools to get involved in activism, to understand politics—and to change the world.