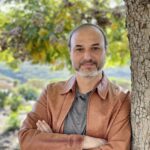 Ahmet T. Kuru
Ahmet T. Kuru is professor of political science at San Diego State University. He is the author of Islam, Authoritarianism, and Underdevelopment: A Global and Historical Comparison and Secularism and State Policies toward Religion: The United States, France, and Turkey.
Interviews with Ahmet T. Kuru
It's widely assumed that in the ideal Muslim society there is no separation between religion and the state, but even in some of the earliest caliphates, the secular and the religious were rarely as closely aligned as religious conservatives would have us believe. Here Ahmet T. Kuru, Professor of Political Science at San Diego State University, recommends books that help trace the historical relationship between Islam and the state—and points to strands of secularism that may hold the key to a happier relationship between Islam and liberal democracy.