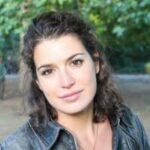 Alev Scott
Books by Alev Scott
"The Ottoman Empire is bizarrely overlooked in the West, despite the fact that it lasted more than 600 years and stretched from the gates of Vienna to Mecca at its height, with Istanbul as its capital. Millions of Christians, Muslims and Jews lived together in relative harmony, in regions now racked by conflict. These are the books I read as I travelled around the ex-empire, looking at how the region has changed since its collapse in 1923. My resulting travelogue, Ottoman Odyssey: Travels Through a Lost Empire, was inspired by a mixture of historical fiction, contemporary letters and personal stories as well as my journey."
Interviews with Alev Scott
The Ottoman Empire rose to prominence towards the end of the medieval period, stunning the world with its rapid expansion and causing the collapse of the Byzantine Empire with its conquest of Constantinople in 1453. It would carry on being a major player in the world until the end of World War I. Here journalist Alev Scott, author of the very wistful travelogue, Ottoman Odyssey, recommends books that help bring alive an empire that was multicultural and multireligious, and whose legacy can still be felt around the Balkans, the Middle East and parts of Africa.
Interviews where books by Alev Scott were recommended
Journalist and Five Books editor Sophie Roell looks back on her favourite nonfiction books read this year.