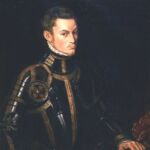 Alex (age 16)
Alex is a 16-year-old boy who lives in Oxfordshire and loves reading about history. He is taking his GCSEs this summer. He previously did an interview on Five Books aged ten, when he recommended the best history books for younger kids. His favourite historical figure is currently William the Silent.
Interviews with Alex (age 16)
It's tricky finding history books for teenagers at an age when they are too old for children's books, but not yet ready to read long, weighty tomes with lots of footnotes. Alex, a UK-based history fan who previously chose books for us age 10, returns to Five Books to recommend his selection of the best history books for teenagers.