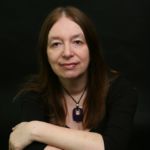 Alison Weir
Alison Weir is a bestselling British historian and historical novelist. She has written numerous books, both fiction and nonfiction, which are listed here.
Interviews with Alison Weir
The Tudor dynasty, which ruled England from 1485 to 1603, has been the focus of extraordinary public attention in recent years, thanks to the success of books like Hilary Mantel's Wolf Hall and the lavish television drama The Tudors, starring Jonathan Rhys Meyers. We asked Alison Weir, the author of many bestselling factual and novelistic books on the period, to recommend her favourite works of Tudor historical fiction.
Bestselling British historian and author Alison Weir plunges us deep into the world of walled-up skeletons, Vikings, poisoning, intrigue, witchcraft and rebellion. This is the best of historical novels – books that never compromise on painstaking research.
Interviews where books by Alison Weir were recommended
The author of The Maid and the Queen takes us on an enjoyable ride through European history, looking at well-connected women who outwitted their husbands or asserted their independence.