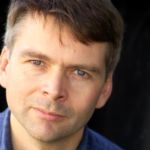 Interviews with Andrew Gant
George Frideric Handel was born near Leipzig, became established in Italy, and ended life as England's national treasure. Andrew Gant—author of a new book on Handel's most famous composition—selects the five best texts for gaining an understanding of Handel's life and work, and explains why opera divas were the premiership footballers of the Baroque period.
Think you're not interested in church music? Think again. Read this interview and you'll soon find yourself ordering some books about it too. And a Happy Christmas from your editors at Five Books.