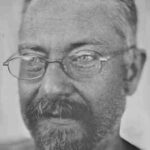 Andrew M. Butler
Andrew M. Butler is a British academic who teaches film, media and cultural studies at Canterbury Christ Church University. He is a former editor of Vector, the critical journal of the British Science Fiction Association and was membership secretary of the Science Fiction Foundation. He is the non-voting chair of the judges for the Arthur C Clarke Award for Science Fiction.
Interviews with Andrew M. Butler
Every year, the judges for the Arthur C. Clarke Award select the best of the latest batch of new scifi books. In 2022, the science fiction award's shortlist includes new work from Nobel Prize winner Kazuo Ishiguro, a novel-in-verse from the Scottish writer Harry Josephine Giles, and a new title in Arkady Martine's beloved Teixcalaan series. Andrew M. Butler, academic and chair of the judges, talks us through the finalists.