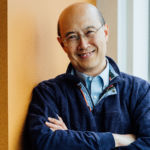 Andrew W Lo
Andrew W Lo is the Charles E. and Susan T. Harris Professor at the MIT Sloan School of Management and director of the MIT Laboratory for Financial Engineering.
Books by Andrew W Lo
***One of the Best Economics Books of 2017, recommended by British economist Diane Coyle***
Interviews with Andrew W Lo
At its worst, finance leads to crises and economic dislocation and, yet, it's absolutely vital to solving many of the problems society faces today. MIT's Andrew W Lo introduces some of the best books on finance and explains how it can change the world for the better.
Interviews where books by Andrew W Lo were recommended
With an array of intriguing and accessible books coming out, there's no excuse not to be reading about economics. The 'Enlightened Economist,' Diane Coyle, recommends the best economics books that hit the shelves this past year.