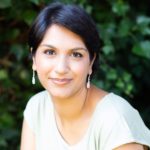 Books by Angela Saini
As a follow-up to Inferior: How Science Got Women Wrong, the award-winning science writer Angela Saini now explores the concept of race: the notion that groups of people have innate, genetically-based qualities that are not only visible in terms of appearance, but also in behaviour, character and intellectual capabilities. The rigorously argued Superior is an examination of the insidious history and damaging consequences of race science—used historically to apply a veneer of respectability to racist policies—and a warning of its resurgence across the globe.
Angela Saini previously spoke to Five Books about the best books on the scientific differences between men and women.
Interviews with Angela Saini
Consideration of differences between men and women has been obscured by centuries of biological essentialism, argues Angela Saini – author of Inferior: How Science Got Women Wrong. Here she discusses five books that examine or demonstrate the misogynistic lens through which female capability has been viewed.