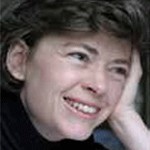 Anna Reid
Anna Reid is a journalist and author who writes primarily on the history of Eastern Europe. She was Ukraine correspondent for the Economist from 1993 to 1995, living in Kiev. She has written three books, including Leningrad: The Epic Siege of World War II, and lives in London
Books by Anna Reid
If you enjoyed reading Leningrad and want to read more about the siege of Leningrad and Russia during World War II, read our interview with Anna Reid to see other books she recommends on this topic.
Interviews with Anna Reid
Glorified by Russia, glossed over by the West, the siege of Leningrad is rarely seen for what it was – a tragic story of tremendous suffering and death. The author of Leningrad, Anna Reid, tells us what really happened there
Interviews where books by Anna Reid were recommended
The popular military historian Antony Beevor recommends some of his own favourite books about the Second World War.