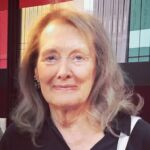 Annie Ernaux
Annie Ernaux is a French writer whose books often fall somewhere between fiction and autobiography. She was awarded the 2022 Nobel Prize in Literature "for the courage and clinical acuity with which she uncovers the roots, estrangements and collective restraints of personal memory."
Books by Annie Ernaux
"It's one of those books that enriches your idea of what literature can do. It's a really brilliant work. The rhythm of both the ideas in play and the words is incredibly seductive…It's this notion of what you do with memory. It discusses an incredibly important 60 years and is a very important record of the female experience across those six decades. I think it does an extraordinary job as a record of the shared experience over those years. It's also hugely, hugely enjoyable." Read more...
The Best Novels in Translation: the 2019 Booker International Prize
Bettany Hughes, Broadcaster
"Nothing is in the present. It's all about waiting. There's a lover, who's never named, or rather only as 'A': a cipher. And the protagonist is waiting for him to phone, waiting for him to come up the stairs. You hear almost nothing about the sexual act. The pleasure is instantly pain, because it's about loss…There is no engagement, no conversation. Loneliness has to be one of the major themes. You see that the characters can never transcend that loneliness. It's engulfing. That brief moment of whatever their sexual passion is gives way to a loneliness that's all-consuming." Read more...
Evan Zimroth, Literary Scholar
Interviews where books by Annie Ernaux were recommended
The poet, novelist and author of memoirs explores parallels between faith in the divine and commitment to a worldly erotic passion, and books that show you can have purity within licentiousness
Bettany Hughes, author of Istanbul: A Tale of Three Cities and chair of this year's Booker International Prize judging panel, talks us through the six books they have shortlisted for the title of best novel in translation.