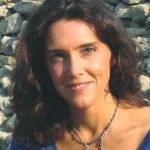 Bettany Hughes
Bettany Hughes is an award-winning historian, author, and broadcaster. She is the author of numerous books, including Helen of Troy: Goddess, Princess, Whore; The Hemlock Cup: Socrates, Athens and the Search for The Good Life – a New York Times bestseller – and Istanbul: A Tale of Three Cities –  a Sunday Times bestseller. She is a Research Fellow at Kings College London and a Professor of History at the New College of the Humanities.
Books by Bettany Hughes
A historic journey through one of the the world's most pivotal cities. We caught up with award-winning historian Bettany Hughes when she was chair of the 2019 Man Booker international Prize to talk about the best fiction in translation.
The Hemlock Cup by Bettany Hughes is a book that tries to recreate life in 5th century Athens using not only texts but also archaeological findings. It's about Socrates and the world he lived in, rather than his philosophy. If you're visiting Athens, it's an essential book to have with you.
Interviews with Bettany Hughes
Bettany Hughes, author of Istanbul: A Tale of Three Cities and chair of this year's Booker International Prize judging panel, talks us through the six books they have shortlisted for the title of best novel in translation.
Ancient history was a man's world – but women were considered closer to the gods. The historian and TV presenter Bettany Hughes reveals the secrets of Athenian priestesses, Byzantine empresses and Stone Age fertility goddesses.
Interviews where books by Bettany Hughes were recommended
Caesar, Cicero, Achilles, Socrates, Plato: millennia later, we still talk about them. Olly Murphy, classics teacher at Wycombe Abbey, one of England's top girls' schools, recommends books and explains why classics remains one of the most exciting subjects for teenagers to study.
The chief executive of Good Energy says we need to think big if we want to cut our use of high-carbon energy. She tells us about the intersection between business, politics and doing the right thing