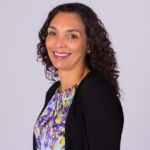 Barbara Krauthamer
Barbara Krauthamer is Professor of History and Dean of the Graduate School at the University of Massachusetts Amherst.
Books by Barbara Krauthamer
"We assembled about 175 or so photographs; some of the earliest known photographs of African Americans that were made in this country from the 1850s on. I think our last image was from 1963, of a man who had been born into slavery. We wanted a generational history of Black life. We include pictures of Juneteenth celebrations—gorgeous groups of communities, children, old people dressed in beautiful attire to both acknowledge their history and assert themselves as citizens determined to claim their rights as free people." Read more...
Barbara Krauthamer, Historian
Barbara Krauthamer and Chad Williams (editors)