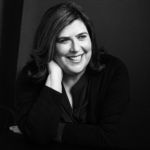 Cara Robertson
Cara Robertson began researching the Lizzie Borden case as a Harvard undergraduate in 1990. She holds a PhD from Oxford University and a JD from Stanford Law School. She clerked at the Supreme Court of the United States, served as a legal adviser to the International Criminal Tribunal for the former Yugoslavia at The Hague, and has written for various publications. Her scholarship has been supported by the National Endowment for the Humanities and the National Humanities Center, of which she is a Trustee. The Trial of Lizzie Borden is her first book.
Interviews with Cara Robertson
Why do women kill? What does violence tell us about human nature? How do the methods of the criminal justice system speak to an era? Cara Robertson—a lawyer, author and expert on the famous Lizzie Borden case—picks five true crime books that deal in murder, individual psychology, public trials and justice.