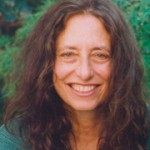 Carol Gilligan
Carol Gilligan is an American feminist, ethicist, and psychologist. She is a Professor at New York University and a Visiting Professor at the University of Cambridge. She is best known for her 1982 work, In a Different Voice.
Interviews with Carol Gilligan
The idea that girls are emotional and "boys don't cry" is ridiculous, says the feminist and psychologist. She tells us about books that debunk the gender myths that continue to restrict and distort our lives.
Interviews where books by Carol Gilligan were recommended
Award-winning British physicist, Athene Donald, tells us how to fight preconceived ideas about gender and suggests reading that could inspire women to pursue careers in science.