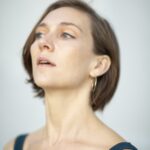 Catherine Lacey
Catherine Lacey is the author of the novels Nobody Is Ever Missing, The Answers, Pew, and Biography of X as well as the short story collection Certain American States. She has received a Guggenheim Fellowship, a Whiting Award, the New York Public Library's Young Lions Fiction Award and a New York Foundation for the Arts fellowship. She has been shortlisted for the Dylan Thomas Prize and the PEN/Jean Stein Book Award, and was named as one of Granta's Best of Young American Novelists. Her essays and short fiction have appeared in The New Yorker, Harper's Magazine, The New York Times, The Believer and Granta.
Books by Catherine Lacey
The counterfactual aspect of the book came out of a need to create a world in which two women could be married without it being an issue, and in order to create a world in which a woman could be powerfully creative during the 20th century in America without having to first account or apologize for her gender. Before I wrote anything I had this sense of X, a brazenly creative yet deeply flawed woman, and the woman who loved her and their relationship. I could see and feel it so vividly, but I didn't want the plot to be encumbered by the sexism of the 20th century. So I tried to envision a different, but still deeply flawed, world where they could create and love and suffer on their own terms—more or less.
The Best Counterfactual Novels recommended by Catherine Lacey
"A creepy tale set in a small Southern town, in which a stranger of indistinguishable gender and ethnicity pitches up and is soon hearing the confessions of the local residents as they prepare for their ominously titled Forgiveness Festival: Rachel Cusk meets Shirley Jackson. A modern day fable about what we project onto others." Read more...
Cal Flyn, Journalist
Interviews with Catherine Lacey
Novelists often make the decision to create alternate realities—worlds that are very like, but not quite identical, to our our own. Catherine Lacey, the acclaimed novelist whose latest book Biography of X is set in a United States in which the Southern states seceded during the 20th century, talks us through the process of plotting counterfactual timelines and recommends five books that explore the slippery relation between truth, reality, and fiction.
Interviews where books by Catherine Lacey were recommended
No writer could resent you losing track of the new novels being published into the chaos of summer 2020 – with the world on lockdown and protestors taking to the streets. But fiction can offer respite from a relentless news cycle, writes Five Books deputy editor Cal Flyn – and an opportunity to consider our own lives and choices through the prism of others'.
New novels are piling up ready for summer 2023—but which of them should go straight to the top of your reading list? Five Books deputy editor Cal Flyn offers a round-up of some of the most notable fiction titles of the season, including eagerly anticipated novels from Emma Cline and Naoise Dolan, plus a fictionalised account of the making of a blockbuster movie by Tom Hanks.