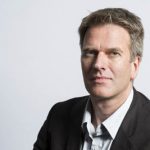 Charles Fernyhough
Charles Fernyhough is a writer and professor of psychology at Durham University in the UK, where he conducts research in inner speech, hallucinations, and child development. He directs Hearing the Voice, an interdisciplinary project on the experience of hearing voices, based at Durham University and supported by a Strategic Award from the Wellcome Trust.
Books by Charles Fernyhough
Interviews with Charles Fernyhough
Is it possible to describe or study our inner experience, and – if so – how might one go about it? Charles Fernyhough, professor of psychology and author of The Voices Within chooses five of the best books that employ or examine streams of consciousness.
Books by Charles Fernyhough