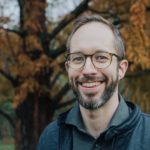 Books by Chris Bail
At his 'Polarization Lab', Duke sociology professor Chris Bail looks at what effect social media actually has on our political behaviour. Breaking the Social Media Prism sums up, in a shortish book, the results of that research, and it's not what you expect. Definitely a book worth reading if you're a user of social media, not only to understand other people's behaviour, but your own. (Also quite fun: if you have a Twitter account you can test your political ideology)
Interviews with Chris Bail
Convenient as it is to blame our political woes on the polarizing effect of social media, echo chambers, interference by foreign powers or other shadowy operators, the truth is that human nature and our search for identity and status are more likely culprits. Sociologist Chris Bail, a professor at Duke University and director of its 'Polarization Lab', talks us through what social science has to say about the connection between social media and political polarization.
Interviews where books by Chris Bail were recommended
As the Covid pandemic gets another lease of life with the appearance of the omicron variant, those of us spending additional time at home may need a few more books to read. Here, Five Books editor Sophie Roell shares some of her favourite nonfiction books of the year, from history to economics, lessons on how to write like Chekhov to the part each of us can play in reducing political polarization.