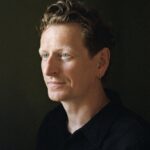 Chris Power
Chris Power is the author of Mothers, a short story collection that was longlisted for the Rathbones Folio Prize and shortlisted for the Edge Hill Short Story Prize. His first novel, A Lonely Man, was released in 2021 and selected by The Washington Post as one of the best mystery and thriller books of the year.
Interviews with Chris Power
For those with a taste for fine literature, but who also enjoy their fiction with a bit of suspense and momentum, the acclaimed novelist Chris Power—author of A Lonely Man—has put together a recommended reading list of five 'literary thrillers', including work by Fernanda Melchor, Roberto Bolaño and the Nobel laureate Patrick Modiano.