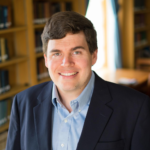 Christian B Miller
Christian B Miller is the A C Reid Professor of Philosophy at Wake Forest University and philosophy director of the Beacon Project (moralbeacons.org).
His main areas of research are meta-ethics, moral psychology, moral character, action theory, and philosophy of religion. He is the author of three books: Moral Character: An Empirical Theory (2013), Character and Moral Psychology (2014), and The Character Gap: How Good Are We? (2017), all published by Oxford University Press.
Books by Christian B Miller
Interviews with Christian B Miller
Why do apparently 'good' people sometimes behave deplorably? Christian B Miller, professor of philosophy at Wake Forest University, selects five books that explore the subject of moral character and warns us to be cautious of making inferences about the underlying motives of others – and ourselves.
Books by Christian B Miller