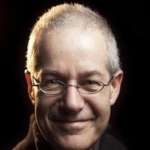 Massimo Pigliucci
Massimo Pigliucci is K.D. Irani Professor of Philosophy and Chair of the Department of Philosophy at the City College of New York. In addition to the books he has written on Stoicism, he is one of the organisers of Stoicon, an annual meeting of people interested in exploring Stoicism as a philosophy of life.
Books by Massimo Pigliucci
Interviews with Massimo Pigliucci
Many of us aspire to do the right thing when faced with ethical choices, but for ancient philosophers being a good person involved a much broader look at our behaviour and life choices. Here, Massimo Pigliucci, a practising Stoic and philosophy professor at City College of New York, recommends books on being good, from the ancient sages to modern thinkers.
The Stoics offer us valuable strategies of thinking about and dealing with hardships that remain relevant for modern society, Massimo Pigliucci, Professor of Philosophy at the City College of New York and practising Stoic, told us in 2016. We were interviewing him about the best books to read to get a better idea of what Stoicism is all about and why some people find the ancient philosophy, famously practised by the Roman emperor Marcus Aurelius, comforting today. This week our philosophy editor, Nigel Warburton, caught up with Massimo and asked him about new Stoicism books that have come out since they first spoke–and why the philosophy remains so popular.
Interviews where books by Massimo Pigliucci were recommended
How should we live our lives? How can we best help others? What is the meaning of religious belief? The philosopher Nigel Warburton introduces us to some of the best philosophy books published in 2017.
As the world went into lockdown early in 2020, many of us without frontline jobs and lucky enough not to fall sick with Covid-19 found more time to read than usual. The sudden change to a slower gear also left more room to reflect on the state of the world and our place as humans in it. Sophie Roell, editor of Five Books, takes us through her personal choice of the best nonfiction books of 2020.
From reflections on travel and searching for a personal philosophy to live by, to books on important aspects of democracy and contagious diseases, here's British philosopher Nigel Warburton's 2020 summer reading list. All the books you need to keep you thinking over the summer, whatever it may hold and wherever you may be.
Books by Massimo Pigliucci