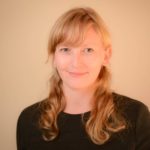 Claire Jarvis
Claire Jarvis is an assistant professor in the English department at Stanford University. Her first book, Exquisite Masochism: Sex, Marriage, and the Novel Form was published in 2016 by Johns Hopkins University Press. She is currently working on a book about women's genre fiction and its scholarly framing, titled A Little Britain: Women, Genre, and Form.
Interviews with Claire Jarvis
We often assume the Victorians had puritanical attitudes to sex, but this was far from the reality. From familiar classics to neglected gems, Claire Jarvis—Stanford academic and author of Exquisite Masochism: Sex, Marriage and the Novel Form—selects the best books on sex in Victorian literature.