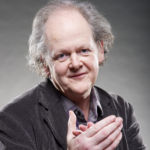 Craig Brown
Craig Brown is a British satirist and journalist, and the author of 18 books. He has been writing his parodic diary in Private Eye since 1989. He is the only person ever to have won three different British Press Awards – for best humorist, columnist and critic – in the same year. He has been a columnist for, among others, The Guardian, The Times, The Spectator and The Daily Telegraph. He currently writes for The Daily Mail and the The Mail on Sunday. His biography of The Beatles on the 50th anniversary of their break-up, One Two Three Four: The Beatles in Time, has been a Sunday Times bestseller. His previous book, Ma'am Darling: Ninety-Nine Glimpses of Princess Margaret was an international bestseller, and won several awards including the James Tait Black Memorial Award and the South Bank Sky Arts Literature Award.
Interviews with Craig Brown
We might console ourselves with the thought that rock stars are generally miserable, but the truth is that most of them seem to have a great time. Journalist, satirist and Beatles biographer Craig Brown selects five of the best books on that rock and roll lifestyle.
The Private Eye satirist and author recommends five entertaining published diaries, from Andy Warhol to Harpo Marx – and tells us why parody is a pickpocket
Interviews where books by Craig Brown were recommended
Biography is booming, says the longtime book critic and biographer Elizabeth Taylor. Here she highlights the five fantastic books shortlisted for the National Book Critics Circle 2019 biography award, and how historical lives provide insight into contemporary culture.