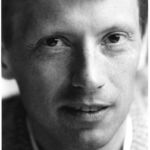 Books by D J Taylor
***This biography of George Orwell, Orwell: The Life by DJ Taylor, was winner of the 2003 Whitbread Biography Award***
"The question of how and when Orwell obtained his political consciousness is a fascinating one. I would argue that he doesn't actually become fully politically aware until he goes to Spain in 1937, and lives for a time in Barcelona and sees what he regards as democratic socialism in action." —DJ Taylor
Other George Orwell biographies to consider include Bernard Crick's George Orwell: A Life and Jeffrey Meyers's Orwell: Wintry Conscience of a Generation.
Interviews with D J Taylor
Seventy years on from its initial publication, George Orwell's Nineteen Eighty-Four is just as resonant in today's era of misinformation and fake news as it was in the incipient Cold War era. D J Taylor, author of a prizewinning biography of Orwell, takes us through the extraordinary impact of the author's fiction and reportage.