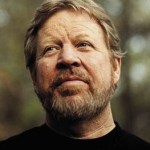 Daniel L. Everett
Daniel L. Everett he has been the Dean of Arts and Sciences at Bentley University since 2010. He lived in the Amazonian jungle for nearly eight out of the last thirty years, studying more than a dozen little or never previously studied Amazonian languages. He has published more than 100 scientific articles and eleven books. His new book, Dark Matter of the Mind: How Unseen Forces Shape our Words and World, is published this year by the University of Chicago Press.
Books by Daniel L. Everett
Interviews with Daniel L. Everett
The linguist argues that all language has a basis in culture and explains how Chomsky is like Freud: crucial, but crucially wrong. He chooses five of the best books on linguistics.
Books by Daniel L. Everett