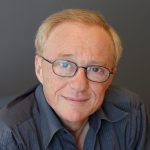 David Grossman
David Grossman is one of Israel's most renowned authors, whose books—fiction and nonfiction, for adults and children— have been translated into more than 30 languages. His most recent novel, A Horse Walks into a Bar, has been shortlisted for the 2017 Man Booker International Prize
Books by David Grossman
Grossman's book is subversive because he is an Israeli Jew giving Palestinians the chance to tell their story, to explain their situation in great depth.
The Israeli novelist and peace activist reports from among the Palestinians in the West Bank in an attempt to understand the roots of the first intifada.
Interviews with David Grossman
David Grossman, renowned Israeli author and winner of the 2017 Man Booker International Prize, shares the books that have shaped his writing, from Sholem Aleichem to James Joyce and Elsa Morante
Interviews where books by David Grossman were recommended
The deputy-editor of Economist.com selects five books that have given him a deeper understanding of the situation in Israel and Palestine – books that have helped him open him up to "other people's point of view"
Palestinians living in Israel are cut off from both sides of the conflict and constantly trying to square the circle, argues Nazareth-based writer Jonathan Cook.
The Middle East is so dominated by war and politics that all literature must be viewed through this prism, says Israeli novelist Ayelet Gundar-Goshen. She recommends the best Israeli novels.