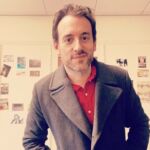 David Hering
David Hering is Senior Lecturer in English Literature and co-director of the Centre for New and International Writing at the University of Liverpool. His fiction, essays and criticism have appeared in publications including The New York Review of Books, Guernica, The Los Angeles Review of Books, The Point, 3:AM, The London Magazine, The Oxonian Review and The Quietus.
Interviews with David Hering
The story of America is not one of a manageable unified nation, says novelist and critic David Hering. It may, however, be the story of America's dream — which is why many of the best American novels have a distinctly dreamlike quality. He picks out five of the best American novels of the 20th century, from 1905 through to 1987.