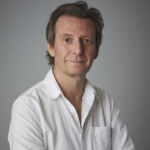 David Pilling
David Pilling is a British journalist. He is currently the Africa editor of the Financial Times. Previously, he was the newspaper's Asia editor and its bureau chief. His FT column, which ranges over business, investment, politics and economics, can be found here.
Interviews with David Pilling
As we try to make the world a better place, how does a measure that started as a way of mobilizing for war in the 17th century help? Can it be improved on? Financial Times journalist David Pilling talks us through the best books to think about gross domestic product, or GDP.