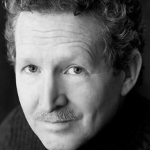 Donald S Lopez Jr
Donald S Lopez Jr is the Arthur E Link Distinguished University Professor of Buddhist and Tibetan Studies at the University of Michigan, where he serves as chair of the Department of Asian Languages and Cultures and chair of the Michigan Society of Fellows. His most recent book is The Tibetan Book of the Dead: A Biography, one of the inaugural volumes in the new series 'Lives of Great Religious Books' published by Princeton University Press.
Books by Donald S Lopez Jr
Interviews with Donald S Lopez Jr
What is the Buddhist equivalent of the Bible? What is the Dalai Lama's favourite book? Buddhist scholar Donald Lopez picks the best books on Buddhism.
Books by Donald S Lopez Jr