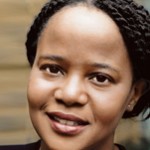 Edwidge Danticat
The author Edwidge Danticat was born in Haiti. Her many books have won prestigious literary awards and been selected by the Oprah Book Club. She is the editor of The Butterfly's Way: Voices from the Haitian Diaspora in the United States.
Books by Edwidge Danticat
Interviews with Edwidge Danticat
The acclaimed Haitian author chooses five must-reads from the riches of Haitian literature – including 19th-century poems by a ruler's daughter.
Books by Edwidge Danticat