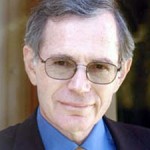 Eric Foner
Eric Foner has taught American history at Columbia University since 1982. The author of 22 books on American history, Foner has served as the president of the American Historical Association and as a historical consultant for the National Park Service, the Public Broadcasting Service and Walt Disney World. In 2011, Foner won the Pulitzer and Bancroft prizes for his most recent work, The Fiery Trial: Abraham Lincoln and American Slavery
Interviews with Eric Foner
Historian Eric Foner chooses five books illustrating how concepts of American liberalism have changed over the past 50 years, and about the tension that lies at the heart of liberalism today.
Interviews where books by Eric Foner were recommended
Which are the best books on American history? Brent Glass, Director Emeritus of the Smithsonian's National Museum of American History, the world's largest museum devoted to telling the story of America, chooses five standout books in a crowded field.
"The past is never dead. It's not even past," wrote William Faulkner. Here, Drew Gilpin Faust, a leading historian of the American Civil War and former President of Harvard, recommends the best books to read about the conflict between North and South that tore the United States apart from 1861 till 1865 – and beyond.