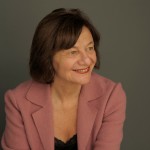 Interviews with Eva Hoffman
To tell your own story is to confront and construct your deepest sense of self. The author of Lost in Translation tells us about five striking memoirs of identity, dislocation, and belonging.
Interviews where books by Eva Hoffman were recommended
The inner life is a mystery but the best biographies expose the hidden kernel of a person, says literary biographer and academic, Lyndall Gordon. She picks five books that push the boundaries of the genre.
To understand what makes integration fail or succeed we need to know why migrants moved in the first place, says Shahram Khosravi, Professor of Social Anthropology at Stockholm University and author of Young and Defiant in Tehran and 'Illegal' Traveller.