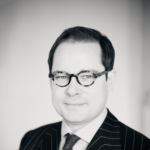 Fredrik Erixon
Fredrik Erixon is a Swedish economist and author. He is the founder of the European Centre for International Political Economy (ECIPE), a think tank in Brussels, and the author of several books on the world economy and world politics. He has worked in business and investment banking, academia and public policy for the past 25 years—the World Bank and JP Morgan, among them—and authored books about social democracy, social capital and development.
Interviews with Fredrik Erixon
Economic nationalism is more than just protectionism, it is rooted in a view of the national economy as a unique national phenomenon that needs protecting. As economist Fredrik Erixon explains, its roots are to be found as much in the progressive nationalism of Woodrow Wilson as they are in 19th century Prussia or the mercantilism of 17th century Europe.